New Buffalo Township Playground
The New Buffalo Township Playground offers many opportunities for fun! Enjoy lunch at the covered pavillion, the splash pad, the fantastic playground and walking trails! You can find more information HERE.
New Buffalo Township Playground Address:
17425 Red Arrow Highway, New Buffalo, MI 49117
Galien River County Park
With the generous assistance of the Pokagon Fund and the Michigan Natural Resources Trust Fund, Phase 1 improvements were completed in 2014. Highlights of these improvements include a 300' Canopy Walkway that leads to a 60' high Marsh Overlook Tower and a 600' long Marsh Boardwalk that leads to River Viewing and Fishing Platform. Both of these major features are accessible via hard surfaced, barrier free hiking trails. Galien River County Park is a great location for casual hiking with frequent stops to enjoy the views. For the best wildlife viewing opportunities, visit the park in the early morning or evening.
Check it out HERE.
New Buffalo Beach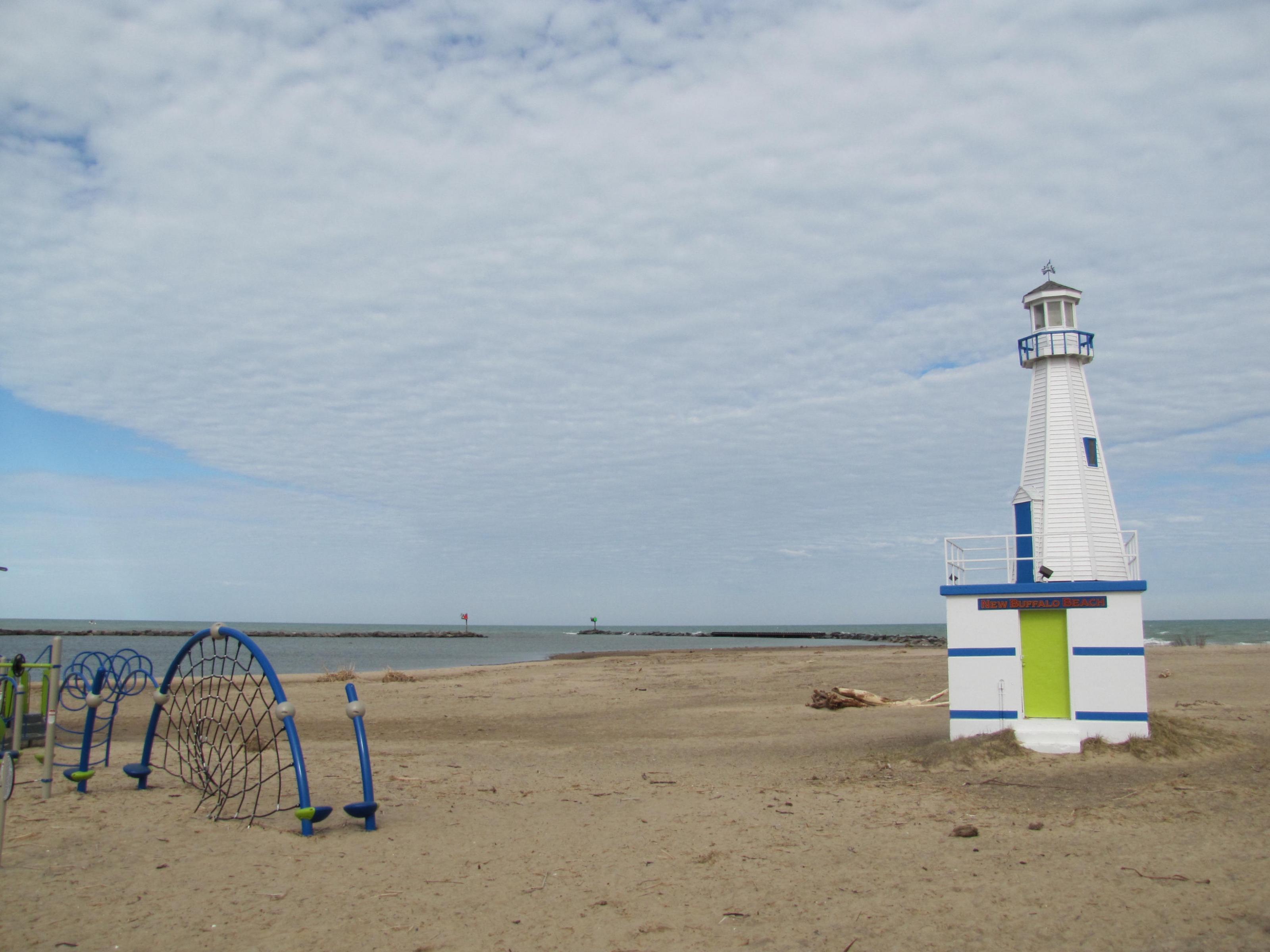 The New Buffalo Beach is the gem of New Buffalo. Have fun in the sun, relax and enjoy the waves. For more information, check them out HERE.
Hesston Steam Museum
Love trains? Ride on the myriad of trains at Hesston Steam Museum. Rides available for all ages. After your travels, stop into the soda shop for a treat! For more information, click HERE.
Third Coast Paddling - Galien River
Go on a paddling adventure with the family on the Galien River! With kayak and paddleboard rentals available, your family is sure to have a blast. For information, click HERE.
Elsie Earl Studios
Looking for creativity? The whole family will have fun at Elsie Earl Studios with their 3-D plaster figurines to paint and various classes. For classes and other information, click HERE.
New Buffalo Railroad Musem
Located on the grounds of what was once the largest train yard in Southwest Michigan, the New Buffalo Railroad Museum is home to exhibits and collections recalling New Buffalo's proud heritage as a railroad hub for both the Pere Marquette and Chesapeake & Ohio (also known as the Chessie System). The rail line behind the Museum still carries CSX freight trains through the stanchions of one of the original coal towers. Visitors can stroll through the Chessie Box Car and Troop Pullman Sleeper Car. Everyone can operate the hand-crafted model train layout that delights visitors of all ages. Check them out HERE!
---